Single Card Slot - Hand Dyed #1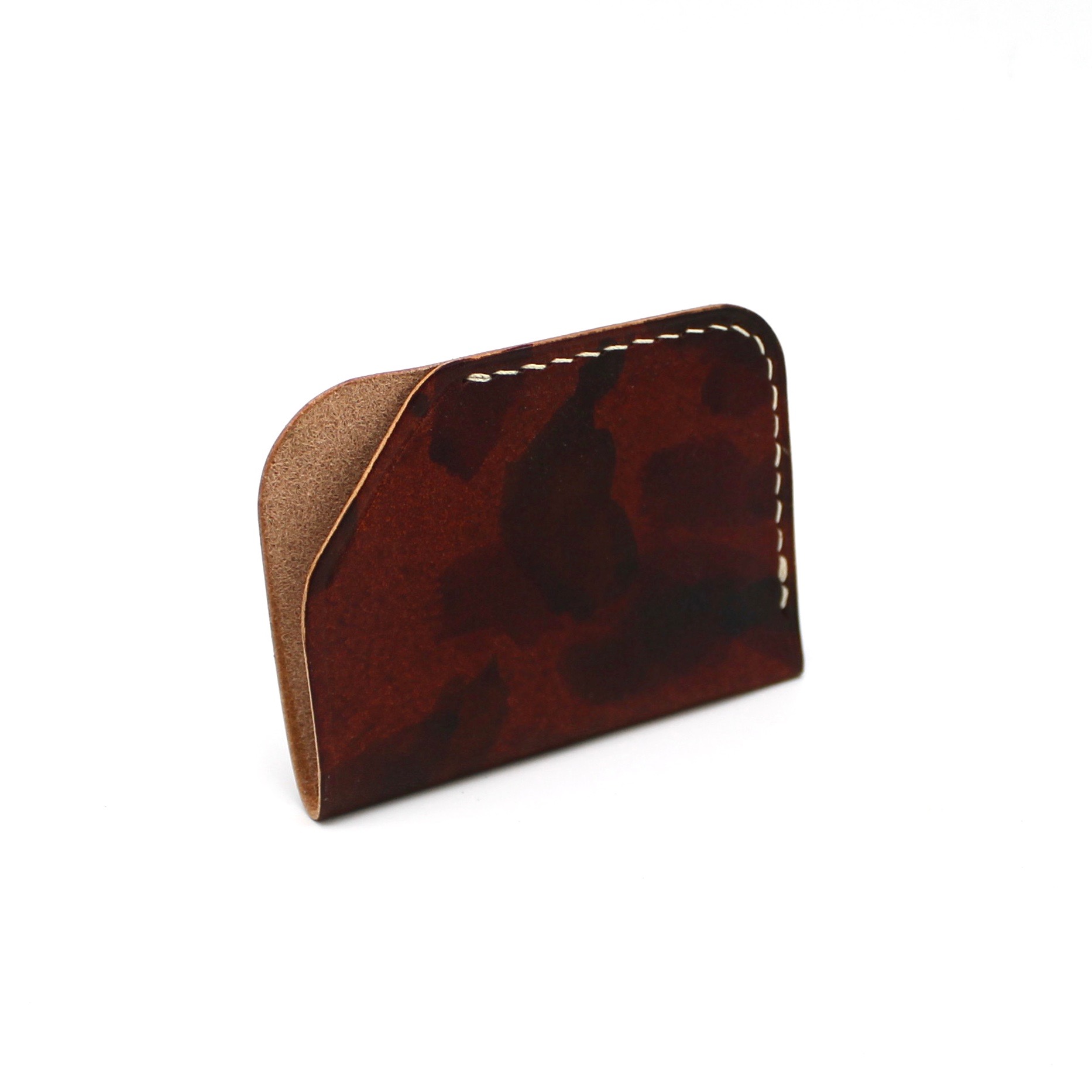 Single Card Slot - Hand Dyed #1
The simplest possible wallet. One single slot, with plenty of space for cards and folded cash. Fits about 5 cards initially, but will stretch and conform to your stack after some use. Open corner allows for easy grabbing of cards. Great for the front pocket, or to organize your cards in a small purse without having to have a wallet.
This piece is part of an ongoing series of hand dyed leather wallets. The outer leather of this wallet begins as natural vegetable tanned cowhide, which is hand dyed in the JAW workshop. Each side of leather is dyed and then cut up and made into various products, creating a wide amount of variation depending on where on the hide it is cut from, making each piece one of a kind. The process uses multiple layers and several colors of aniline dyes to create depth and contrast. The leather is then oiled using pure neetsfoot oil, and left to dry overnight. Any remaining pigment is buffed off the leather the next day, and the side is sealed using a natural wax sealer. This long involved process leads to a very special finished product, and will continue to evolve as time moves along.
Dimensions: 4" tall x 2.5" wide.
sold out