Single Card Slot - Natural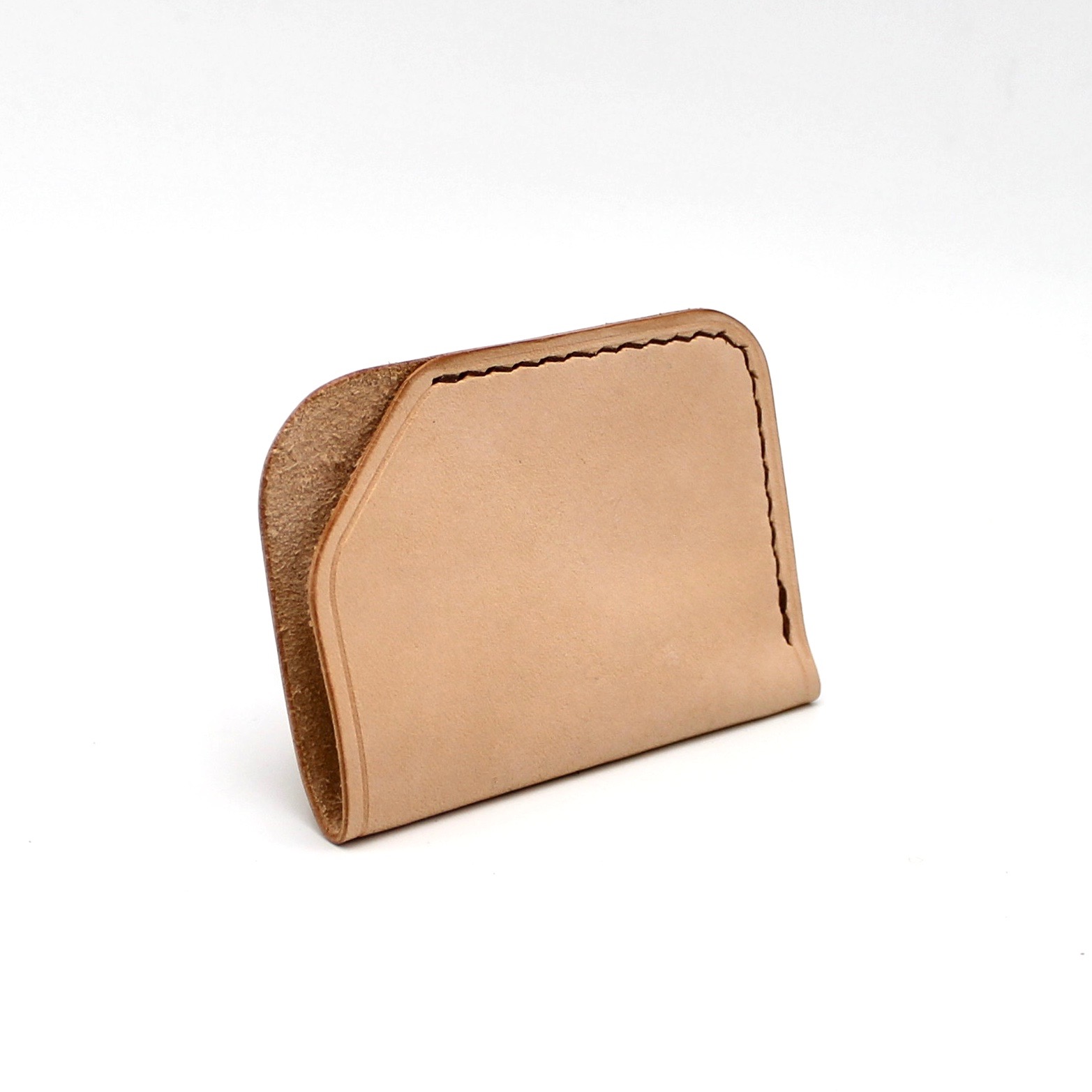 Single Card Slot - Natural
The simplest possible wallet. One single slot, with plenty of space for cards and folded cash. Fits about 5 cards initially, but will stretch and conform to your stack after some use. Open corner allows for easy grabbing of cards. Great for the front pocket, or to organize your cards in a small purse without having to have a wallet.
Made from European natural vegetable tanned cowhide leather. This leather will darken and break in with use, and will end up a deep caramel brown color over time.
Dimensions: 4" tall x 2.5" wide.
sold out