Super Card Wallet - Natural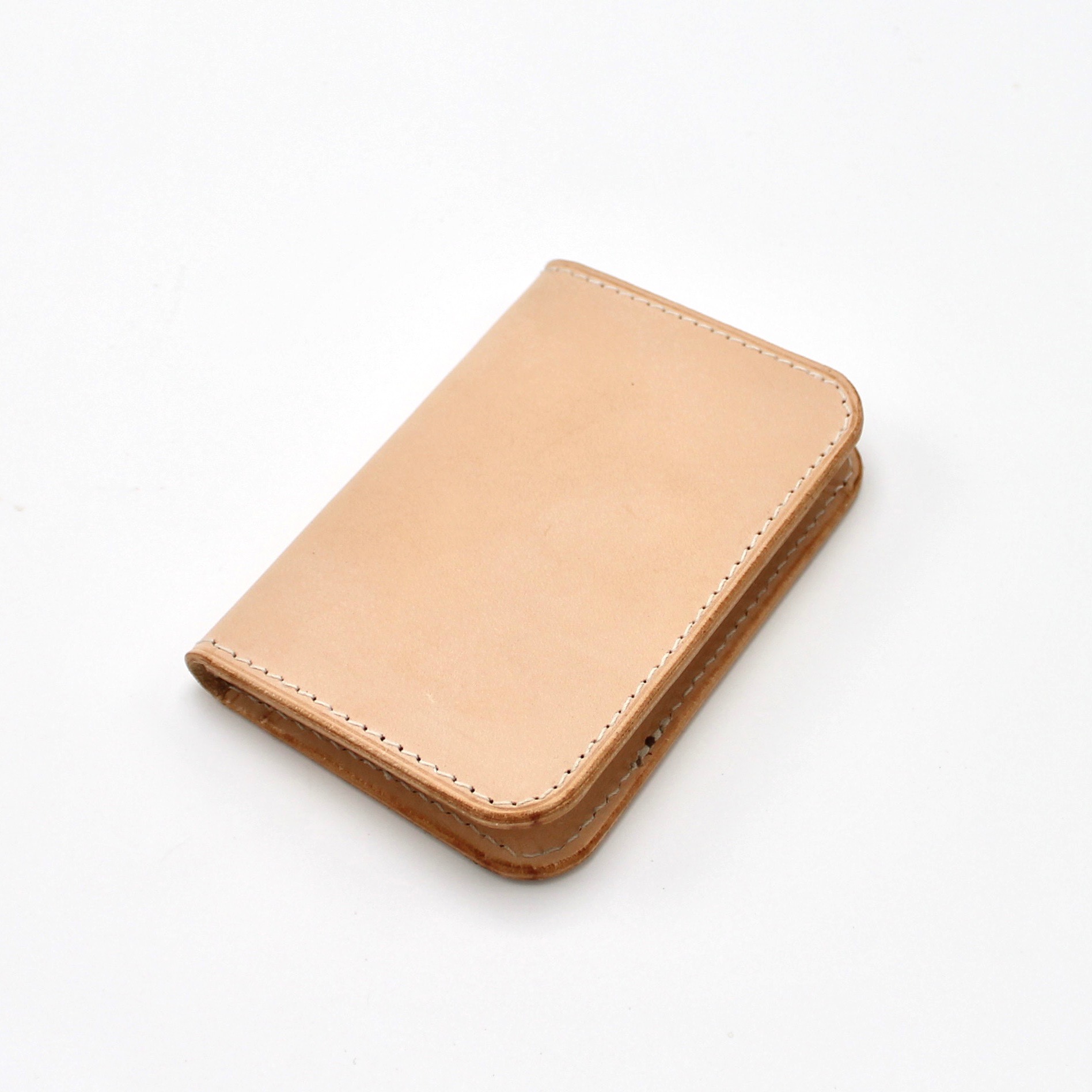 Super Card Wallet - Natural
The new standard. A slim, simple bifold wallet that can easily hold all your stuff without getting too bulky. This has quickly become the most popular style in the JAW lineup, for good reason. Two exposed, two hidden and one open slots gives an enormous variety of organizational styles, and the open slot perfectly fits folded cash. This version is made from European natural vegetable tanned cowhide which will darken and break in over time, ending up a beautiful deep caramel brown color.
Dimensions: 4.5" tall x 3" wide when closed.
Each wallet is made in the JAW Workshop in San Luis Obispo, CA.
sold out