Super Card Wallet - Black Chromexcel Horsehide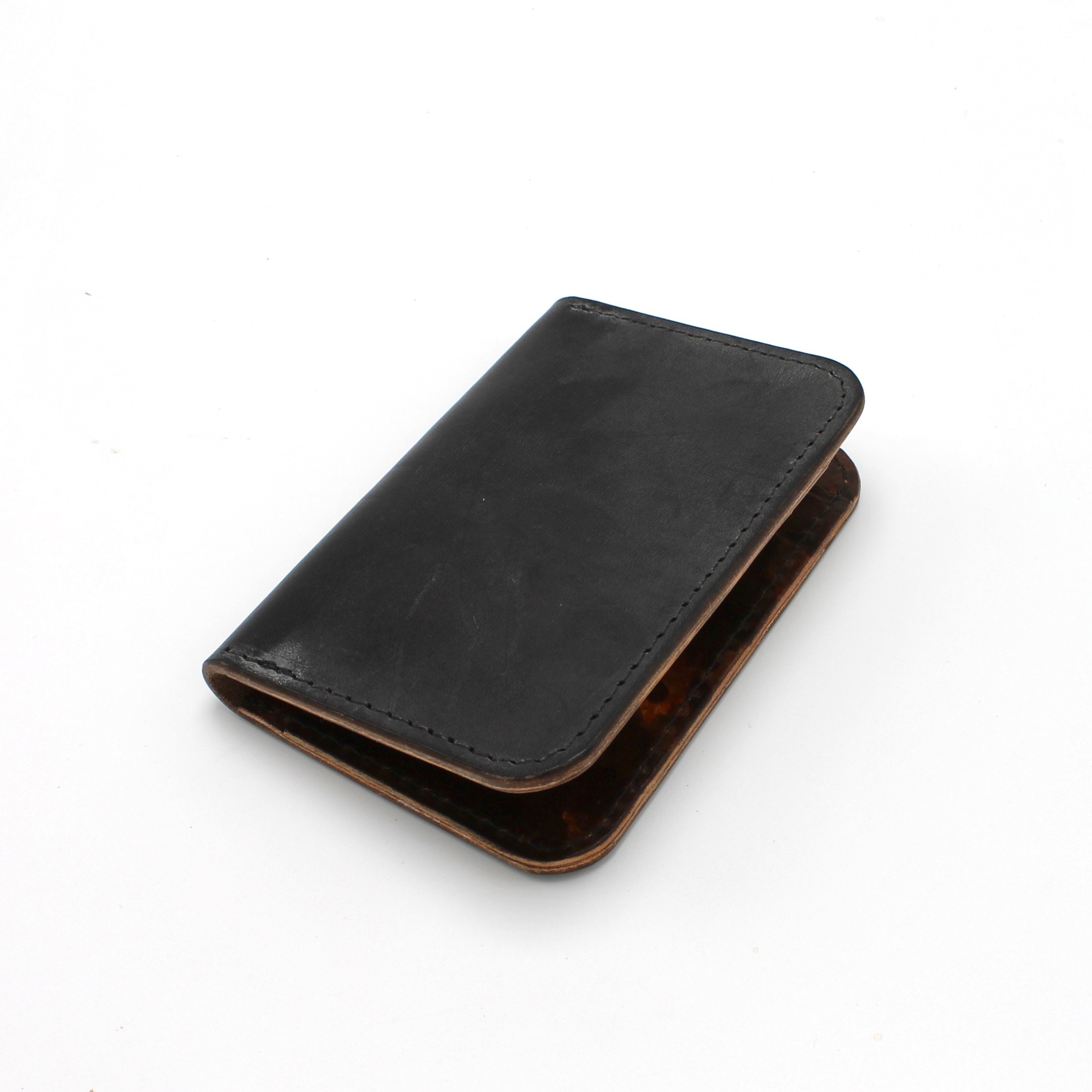 Super Card Wallet - Black Chromexcel Horsehide
The new standard. A slim, simple bifold wallet that can easily hold all your stuff without getting too bulky. This has quickly become the most popular style in the JAW lineup, for good reason. Two exposed, two hidden and one open slots gives an enormous variety of organizational styles, and the open slot perfectly fits folded cash.
Exterior is made from the famous Horween Tannery's Chromexcel horsehide leather. This leather is both vegetable and chrome tanned, and is then impregnated with waxes and oils leaving it with a distinctive feel and smell that can't be replicated. Wears in beautifully and really is just special.
This piece is part of an ongoing series of hand dyed leather wallets. The interior leather of this wallet begins as natural vegetable tanned cowhide, which is hand dyed in the JAW workshop. Each side of leather is dyed and then cut up and made into various products, creating a wide amount of variation depending on where on the hide it is cut from, making each piece one of a kind. The process uses multiple layers and several colors of aniline dyes to create depth and contrast. The leather is then oiled using pure neetsfoot oil, and left to dry overnight. Any remaining pigment is buffed off the leather the next day, and the side is sealed using a natural wax sealer. This long involved process leads to a very special finished product, and will continue to evolve as time moves along.
Dimensions: 4.5" tall x 3" wide when closed.
Each wallet is made in the JAW Workshop in San Luis Obispo, CA.
sold out